I first saw this on Pinterest. I can't recall now exactly where or who had pinned it. (sorry!) But I love salmon, and knew I had to give it a try.
Sometimes figuring out the right cooking time for salmon can be tricky. And to be honest, I had doubts about this cooking method also. But I was willing to give it a try.
Line baking sheet with parchment paper
Place salmon fillets on baking sheet
Salt, pepper, and drizzle with olive oil. (add any other seasonings you desire)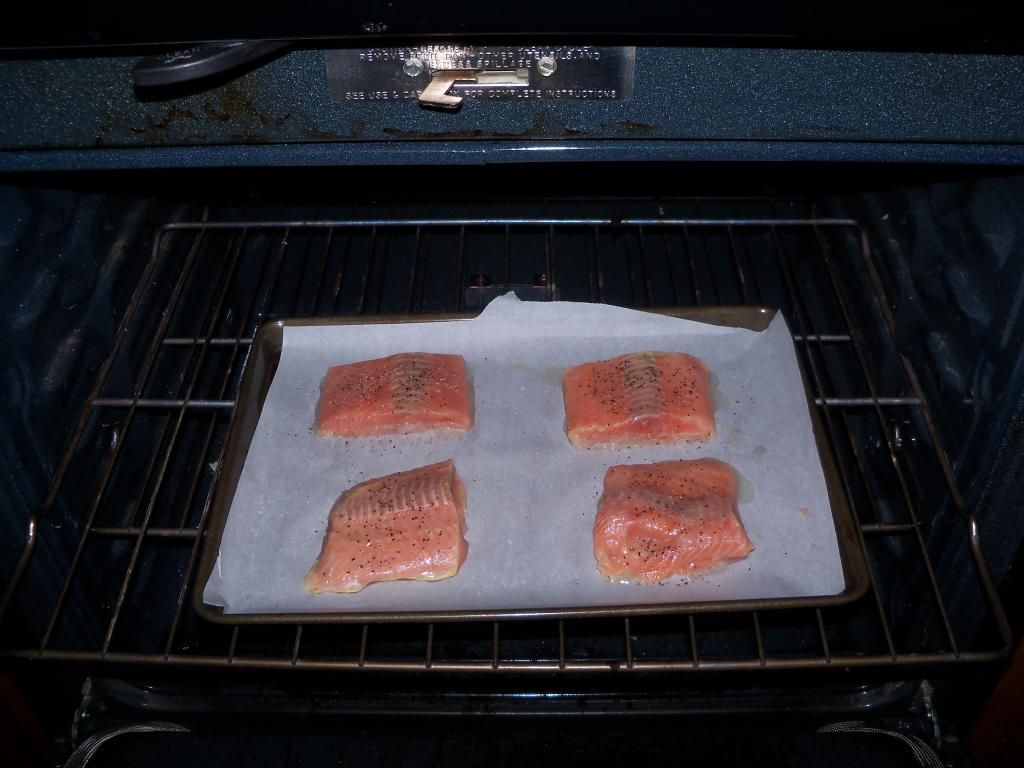 Place baking sheet in cold oven. Preheat oven to 400 degrees. Leave salmon in oven a total of 25 minutes, including preheat time.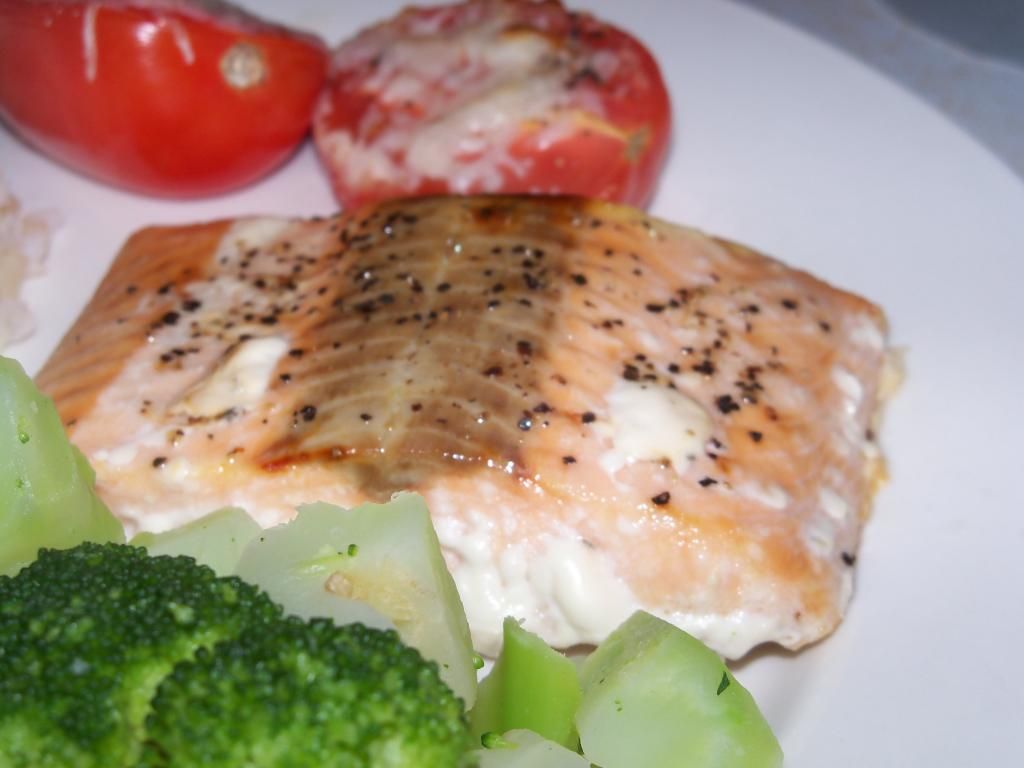 Despite any doubts I had, the salmon turned out beautifully - and delicious!