One of my favorite cold weather meals is a good pot of chili. It's so versatile. And people who really love their chili can argue about what does or does not make a good (or even a real) chili. Yes, I add beans to mine. With no apologies to all my Texan ancestors.
I've played with my chili recipes over the years. I've added many different experimental ingredients.
This is my basic chili recipe:
1 1/2 to 2 pounds ground beef or ground turkey
2 cans dark red kidney beans
1 can black beans
1 large can tomato puree
1 large can crushed tomatoes
pinch of ground cinnamon
1 tsp dried cilantro
1 tbsp ground cumin
pinch red pepper flakes
chili powder (to taste)

Brown ground turkey or beef with garlic powder, salt and pepper. Drain and return to pot.
Drain beans and add to ground meat
Add tomatoes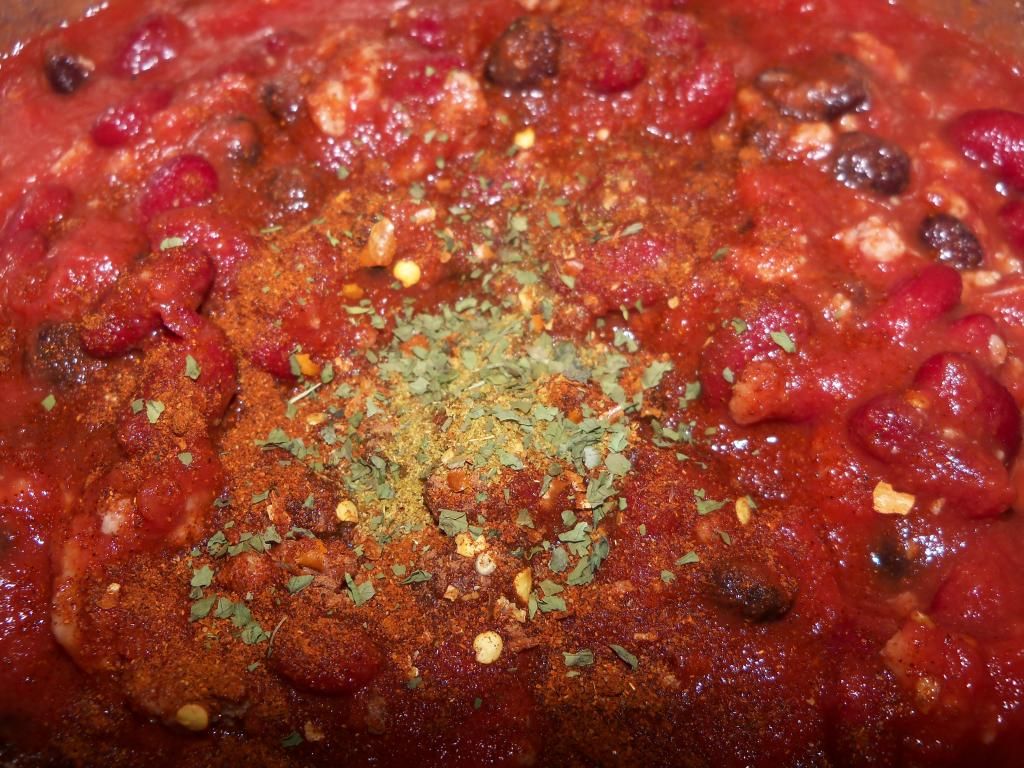 Add seasonings. Stir thoroughly to mix.
Bring to a slow boil over medium high heat. Reduce heat to low. Simmer for 1 to 2 hours (or longer)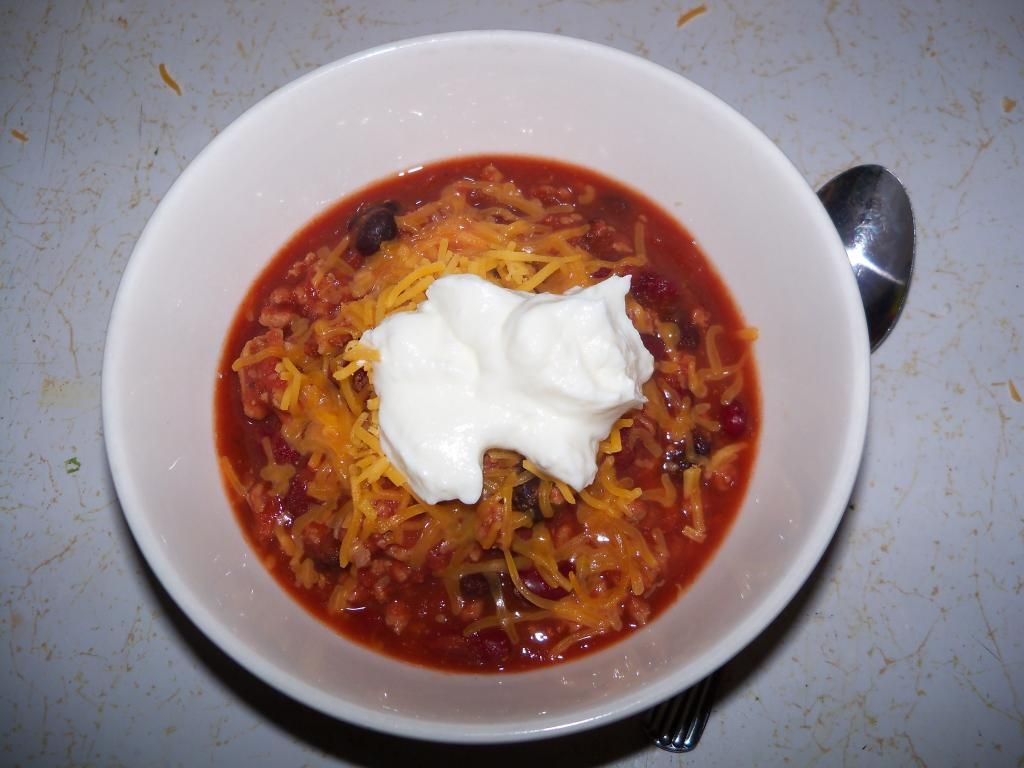 Enjoy!
(I like mine with some grated cheese, sour cream, and a side of tortilla chips)