I've been mentally creating this simple ribbon wreath for a while now. With Valentine's Day now less than a month away, it seemed like the perfect time to bring it out of the abstract and finally craft it.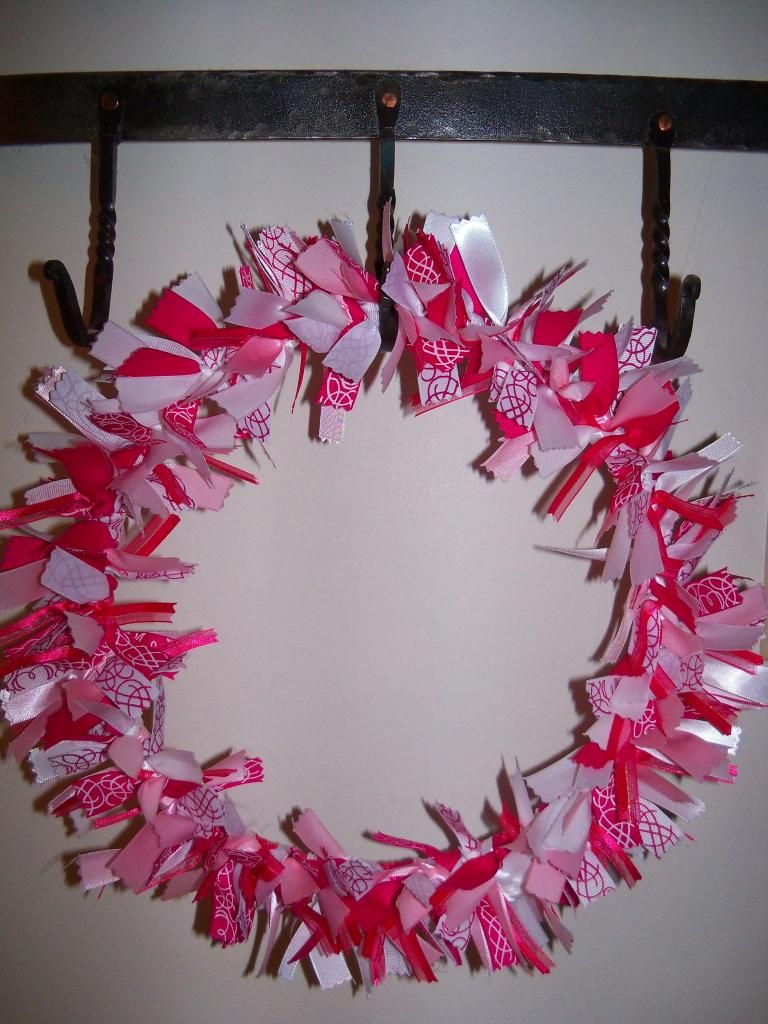 I began with a simple embrodery hoop. This gives you two rings, so you can create two wreaths with an expense of less than $4 for the bases.
Gather several spools of ribbon. Differing colors, widths, and texture.
Cut the ribbon into 6 inch lengths.
Begin tying the ribbon onto the ring.
Every so often slide the ribbon ties close together. You want them nice and squished up together to get a full wreath.
Voila! Easy peasy! And adorable!