Wednesday, December 24, 2014
Thursday, December 11, 2014
December is buzzing by, and Christmas will bee here before we know it.
With that in mind - I want to share some important deadlines regarding ordering and shipping of items from Queen B's Busy Work.
- All "made to order" and custom items MUST be ordered no later than noon (ET) on Monday December 15 in order to be shipped for arrival by Christmas.
- Orders for all "Ready to Ship" items must be placed by 5:00pm (ET) on Friday December 19 for arrival by Christmas.
Wishing you a "bee"autiful Christmas season,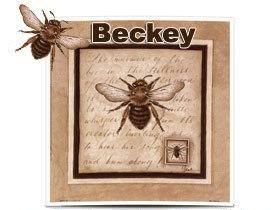 Tuesday, December 9, 2014
'Tis the season - for gift giving! And if your list is like mine, it can seem endless. Family, friends, co-workers, neighbors, the mail carrier... it goes on and on! I'm always on the look out for gift ideas which are nice - but inexepensive!
Today I'm sharing some of my favorite easy gift ideas over at
My Really, Real Reality
. Buzz on over and have a peek!