The adorable little red monster isn't the only favorite in our house. There is another little monster. A little green guy with one eye. Hangs out with a big fuzzy teal and purple fellow. In a movie named after their particular species. I'm not going to name him either. You know, copyrights and all that.
Anyway... he also inspired a hat for the grand baby. And if I liked the hat in honor of the little red monster - well then, I love this one!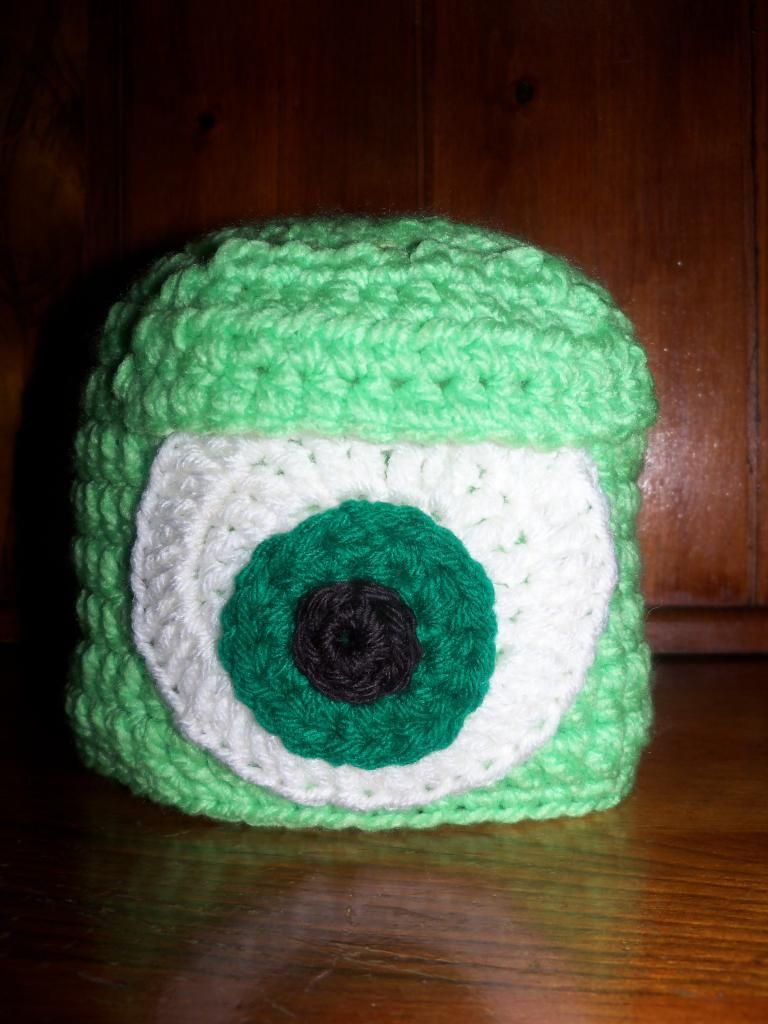 The Grand Baby loves it too!