If I want to make The Man of the House happy - it can be as simple as an easy peasy banana pudding.
The straight from a bunch of boxes kind. Yes, I know many of you are clicking away from this page right now. That's OK. For those of you at ease with less than completely from scratch - read on!
You'll need a box of vanilla wafer cookies (or as we call 'em where I'm from - 'nilla wafers), about 6 large bananas - sliced, 2 boxes of vanilla pudding, milk, cool whip topping, and mini marshmallows.
Mix up two boxes of instant vanilla pudding with the milk according to package directions.
Make a layer of vanilla wafer cookies in the bottom of your casserole dish. Top layers using 1/2 of each of the pudding, bananas, and cool whip. Make another layer of vanilla wafers. Repeat layers, ending with cool whip. Sprinkle top with mini marshmallows.
.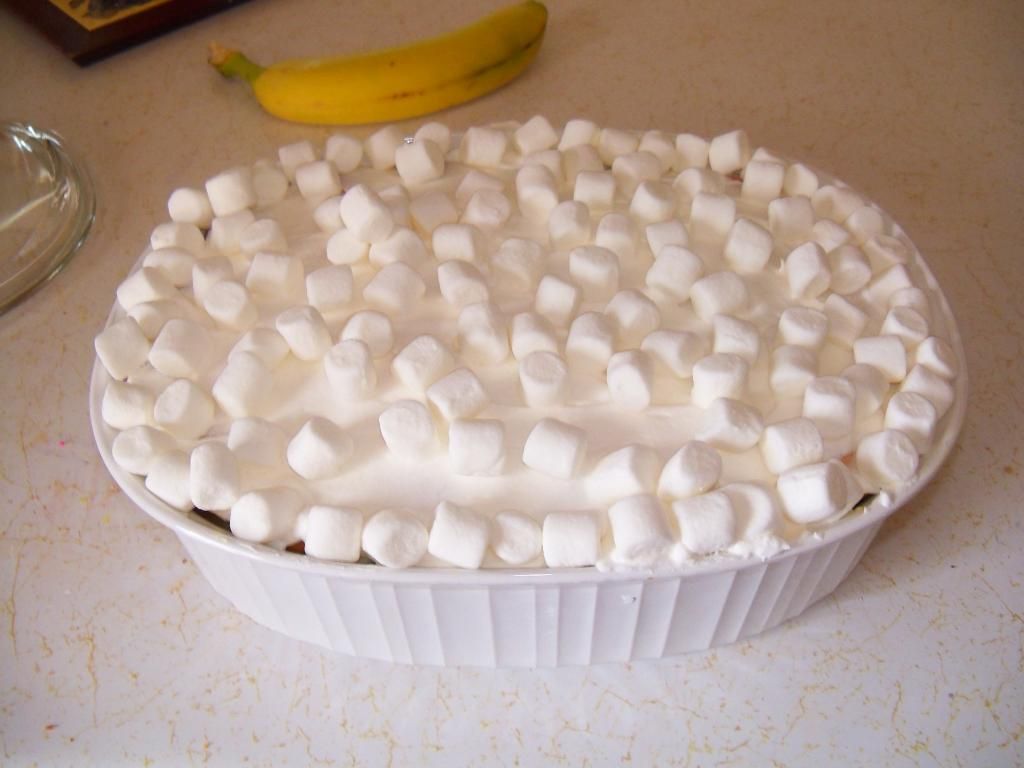 The whole thing takes me about 15 minutes to put together (including letting the pudding sit in the refrigerator for about 5 minutes).
Easy, yummy, and makes my man happy. All of which makes me happy!
What is your favorite simple dessert to make for a loved one?