I'm a big fan of the tomato. Raw - sliced, diced, chopped. Cooked into soups, chili, gumbo, or a sauce. But I was wanting something a little different. Not raw - but something simple. The answer which came to me was a basic broiled tomato.
I took Roma tomatoes and cut them in half. A little salt, a little pepper, a little drizzle of olive oil. I broiled the tomato halves for about 5 minutes.
Sprinkled each half with a bit of shredded mozzarella, then back under the broiler for another 3 minutes until the cheese was melted and bubbly.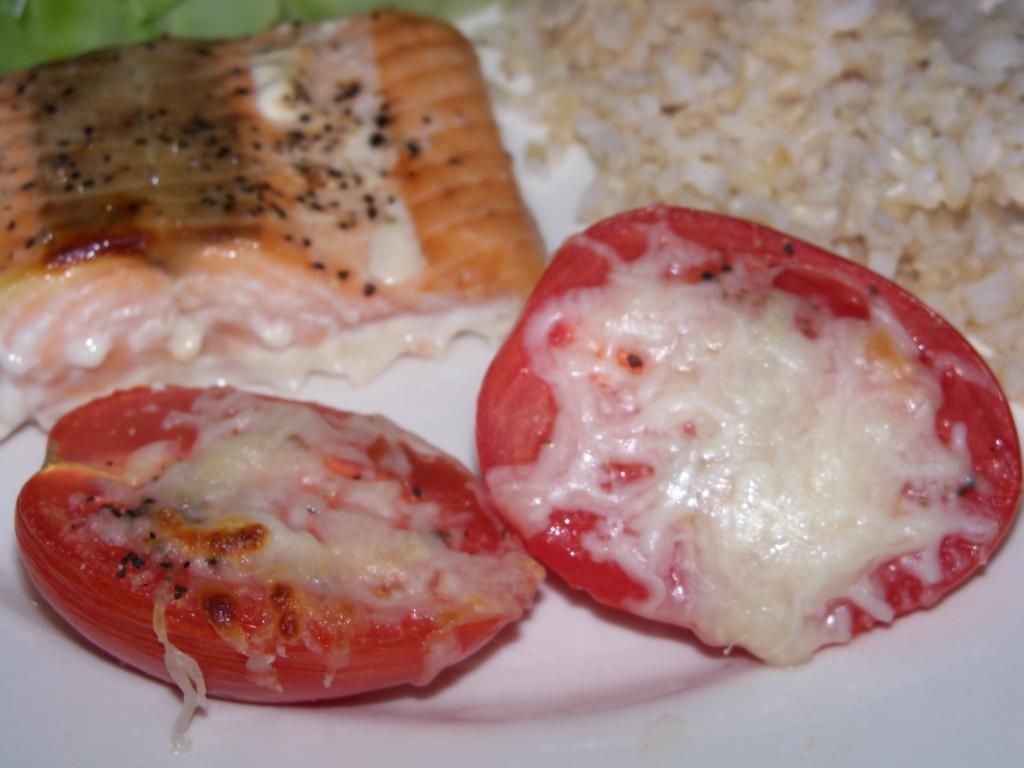 Yummy!!