I believe that because every new baby is unique; the gift you give should be also. Not the same ol same that thousands of other moms to be are opening at baby showers across the country.
Consider a gift that's carefully handcrafted. With a tiny bit of love in every stitch.
Which do you think the new mom will remember longer: one of several flannel or cotton knit blankets from the big box store - or the handcrafted one created in her favorite color(s)?
The 50 or so little tshirts she received - or the tiny beanie featuring her favorite animal, movie or cartoon character?
Or maybe that football cocoon set - created in traditional brown and white or customized with the colors of dad's favorite team.
When looking for baby gifts that become treasured family keepsakes, the answer is simple - handmade is always better!
Have a BEEautiful day ,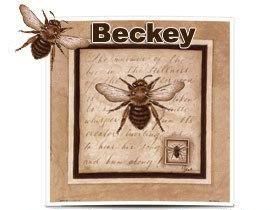 Add caption
http://queenbsbusywork.etsy.com